Scheduling file transfers
Viper FTP supports file transfer scheduling. You can define the time during which the files will be uploaded and downloaded. Transfers outside this time frame will be put on standby and will be activated when the scheduled time is reached.
Delete, move, and rename operations are always performed immediately, regardless of the schedule.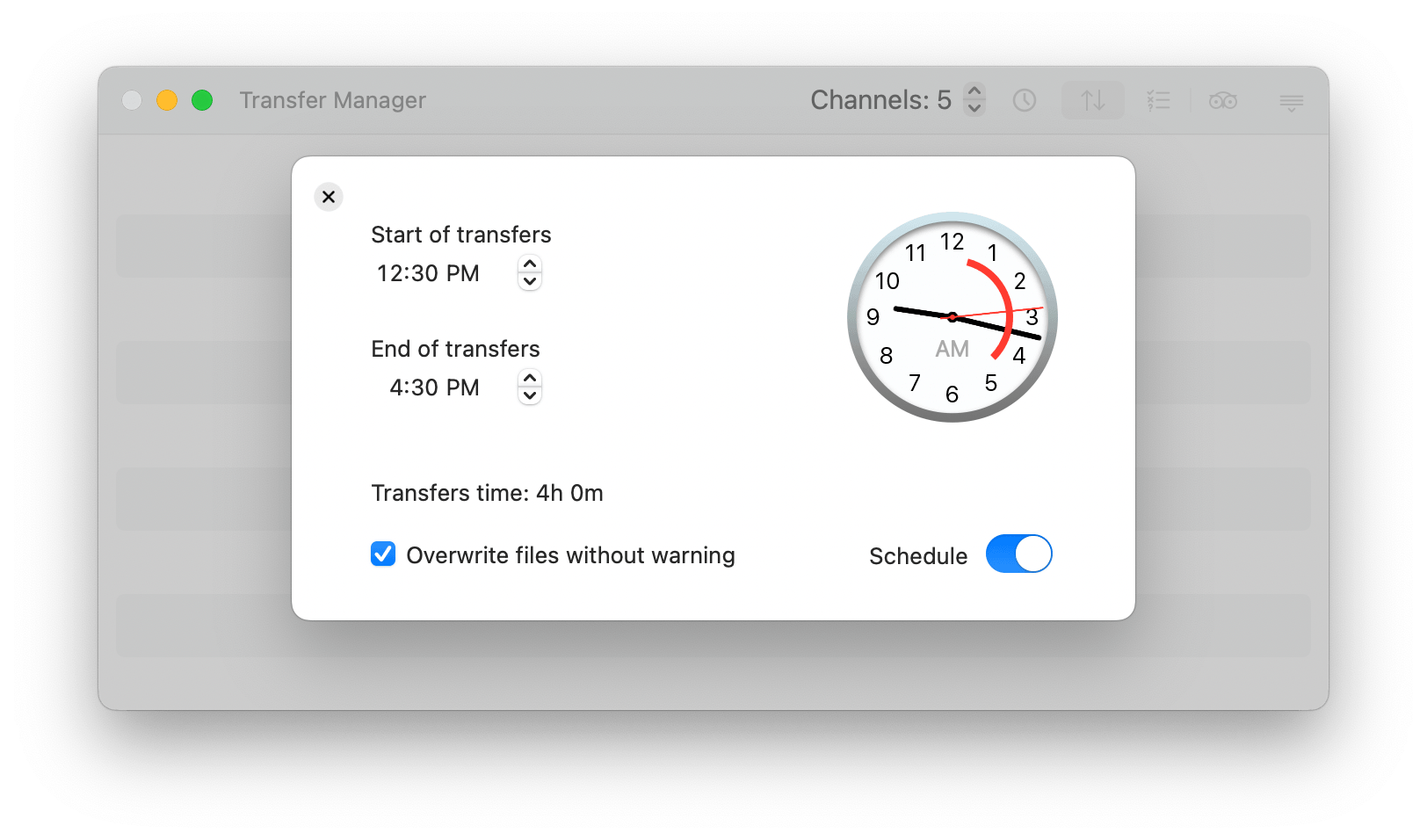 In the image above, files will only be uploaded and downloaded between 12:30 PM and 4:30 PM. Files and folders will be overwritten without asking.