Viper FTP can manage multiple windows. Each window contains two independent file browsers - left and right. Each browser can be duplicated by creating a tab. Tabs can be opened independently for left and right browser. When Viper FTP quits, all windows, tabs and browsers are saved. When Viper FTP opens, all these items are restored.
IP address on the current server with country code of the server location. The geo location can be turned off in the Preferences.
Toolbar icons. Right click on the toolbar to customize icons and add servers
Free size on the current volume
Number of selected items, number of items in the current folder and total size of selected items (folders are not automatically calculated)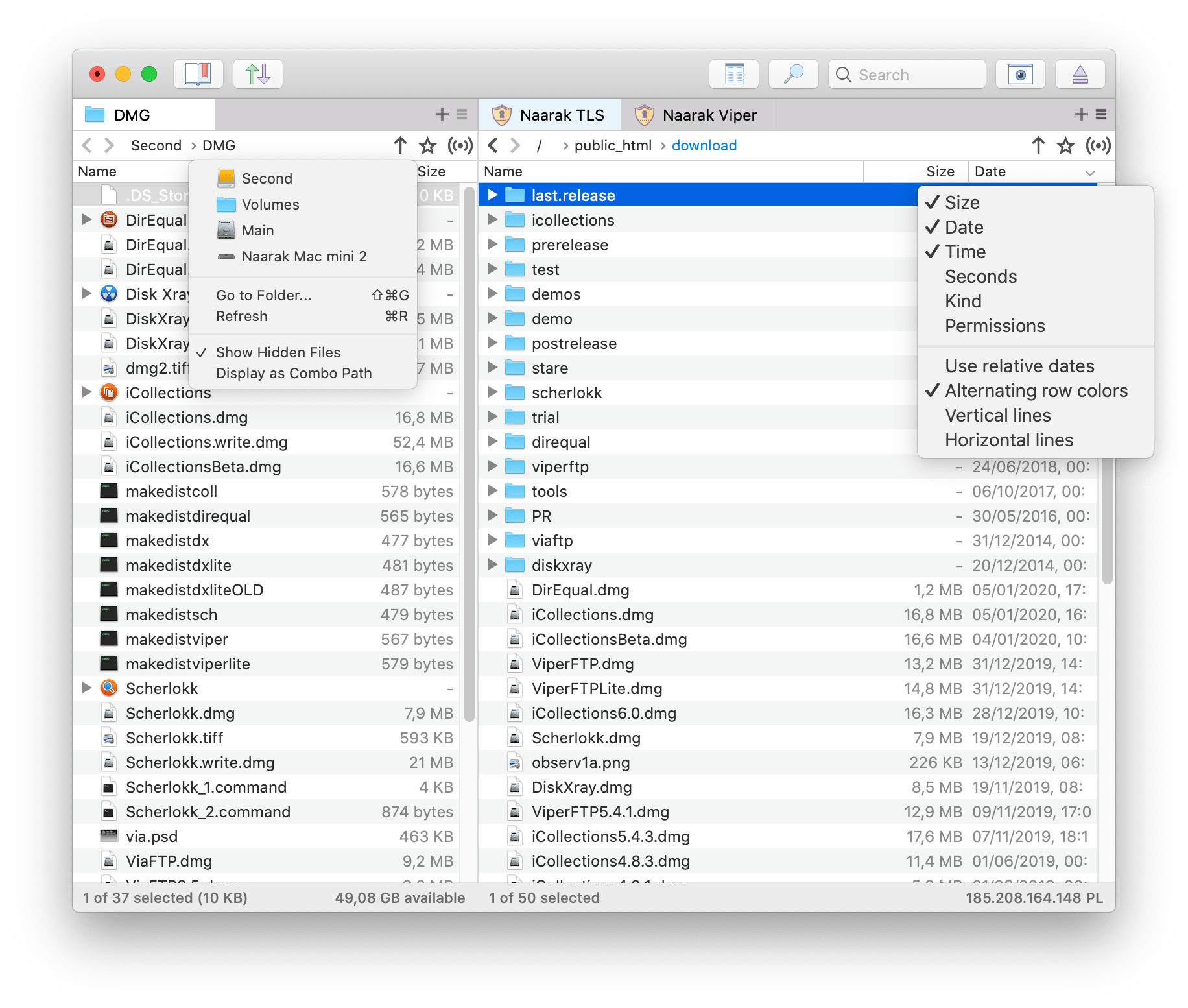 Tabs. Use mouse or touch pad to scroll tabs.
Path bar. Click on a subfolder to change the current folder. Click on the current path component to display context menu.

Open new tab and manage tabs buttons.

Go to previous/next folder.

The main window color changes if macOS Dark Mode is enabled (in macOS 10.14 and above).
To customize the window look, go the Preferences General and Browser tab.

Browser menu.
Right click on the browser title bar.

Path navigator menu.
Click on the last path component.