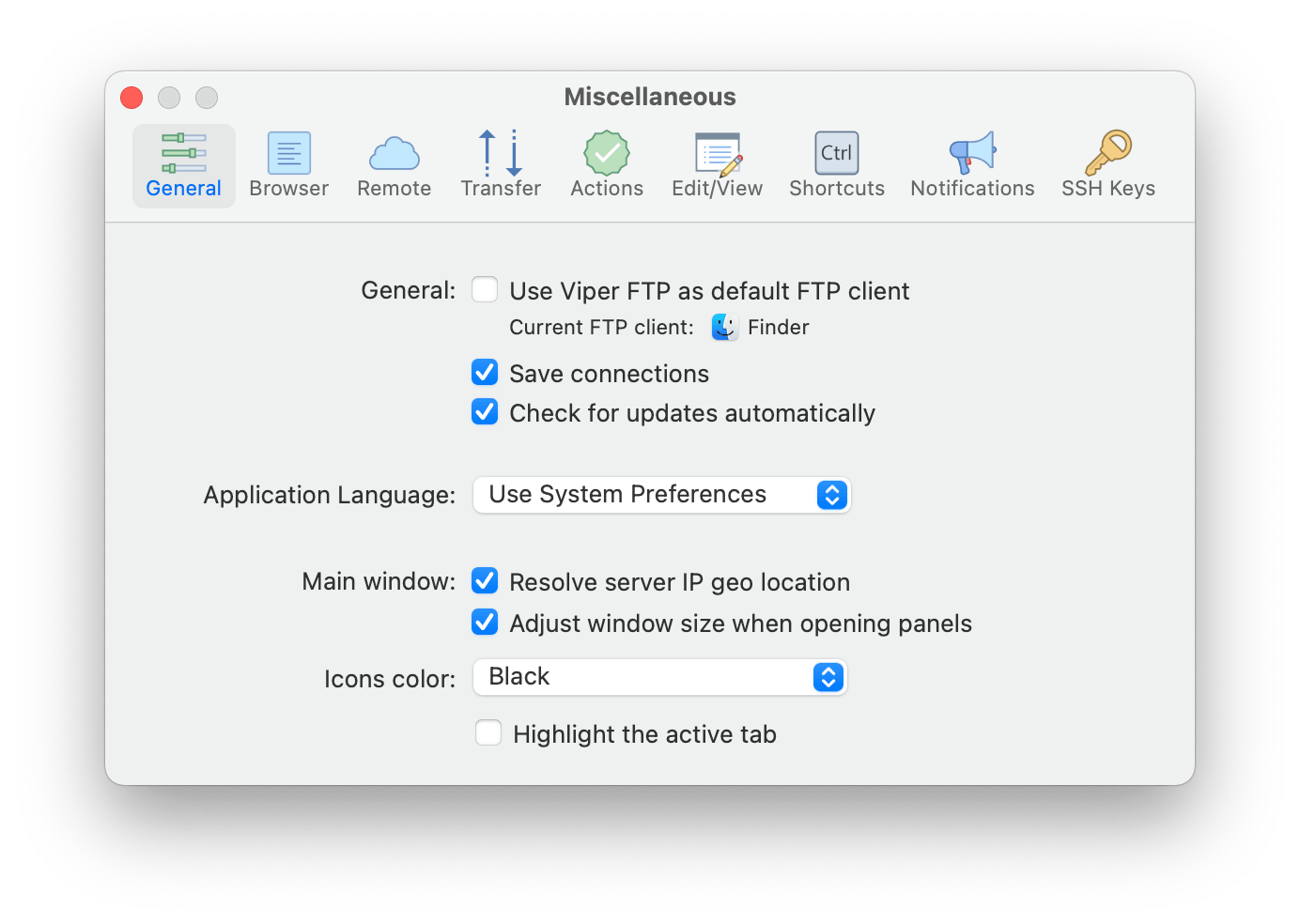 When Viper FTP is set as a default FTP client, all URLs containing ftp:// prefix will be sent to Viper FTP. Then Viper FTP will open the received address and displays list of files.

When save connections is selected, all connected sessions will be reproduced on a next Viper FTP startup.

Show path selector displays the path navigator in the bottom of the main window.

Check for updates causes Viper FTP to check for a new version every sereral days. The chesk up is performed during a startup.