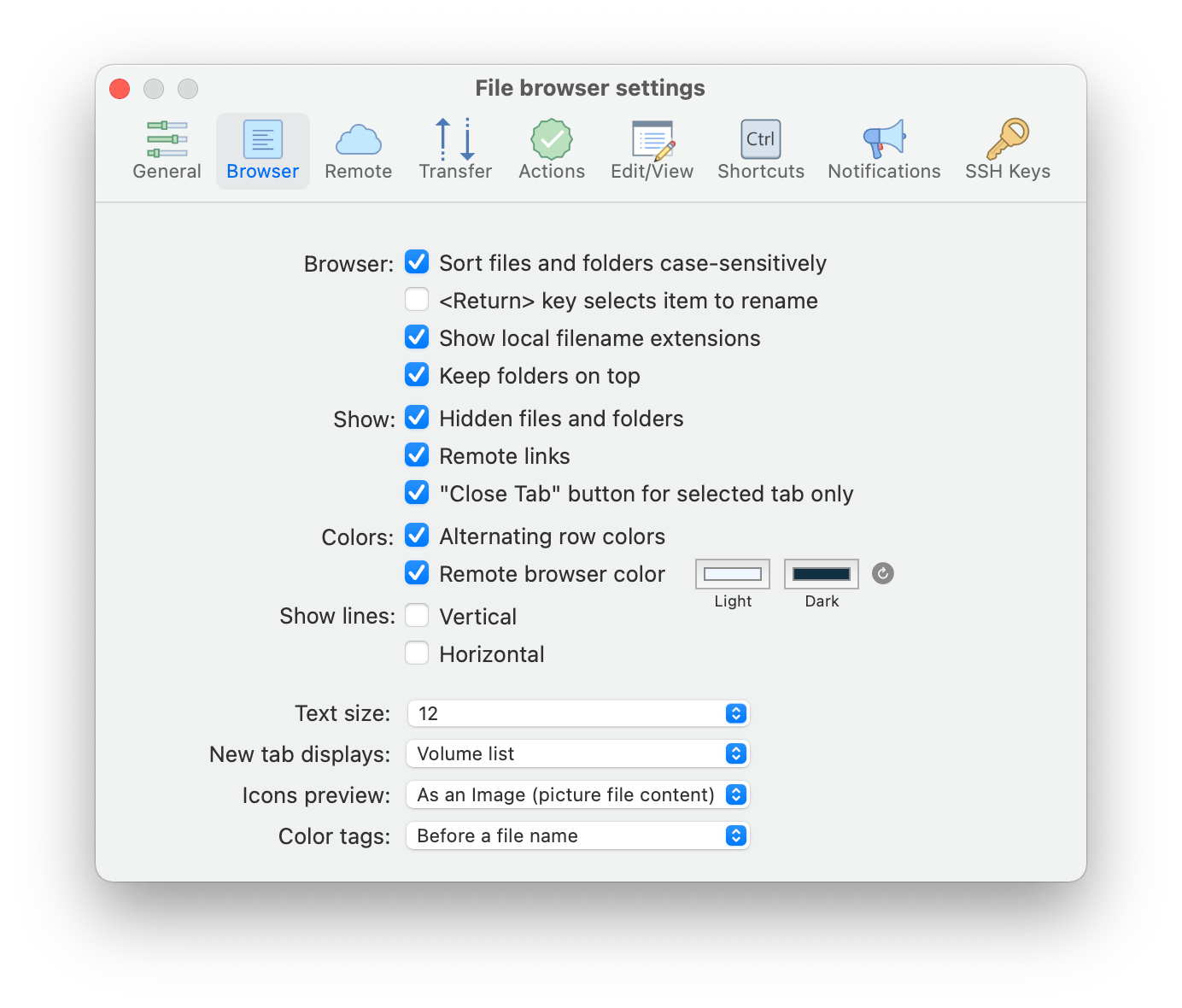 Alternating row colors option displays alternately white and grey bars in the file browser.
Keep folders on top makes folders to be displayed at the top in the file browser followed by files.
Return key selects item to rename - When an item is selected in the file browser and user press the Return Key, the item name is set in edit mode. When the option is unchecked, pressing the Return Key changes selected folder or opens selected file.