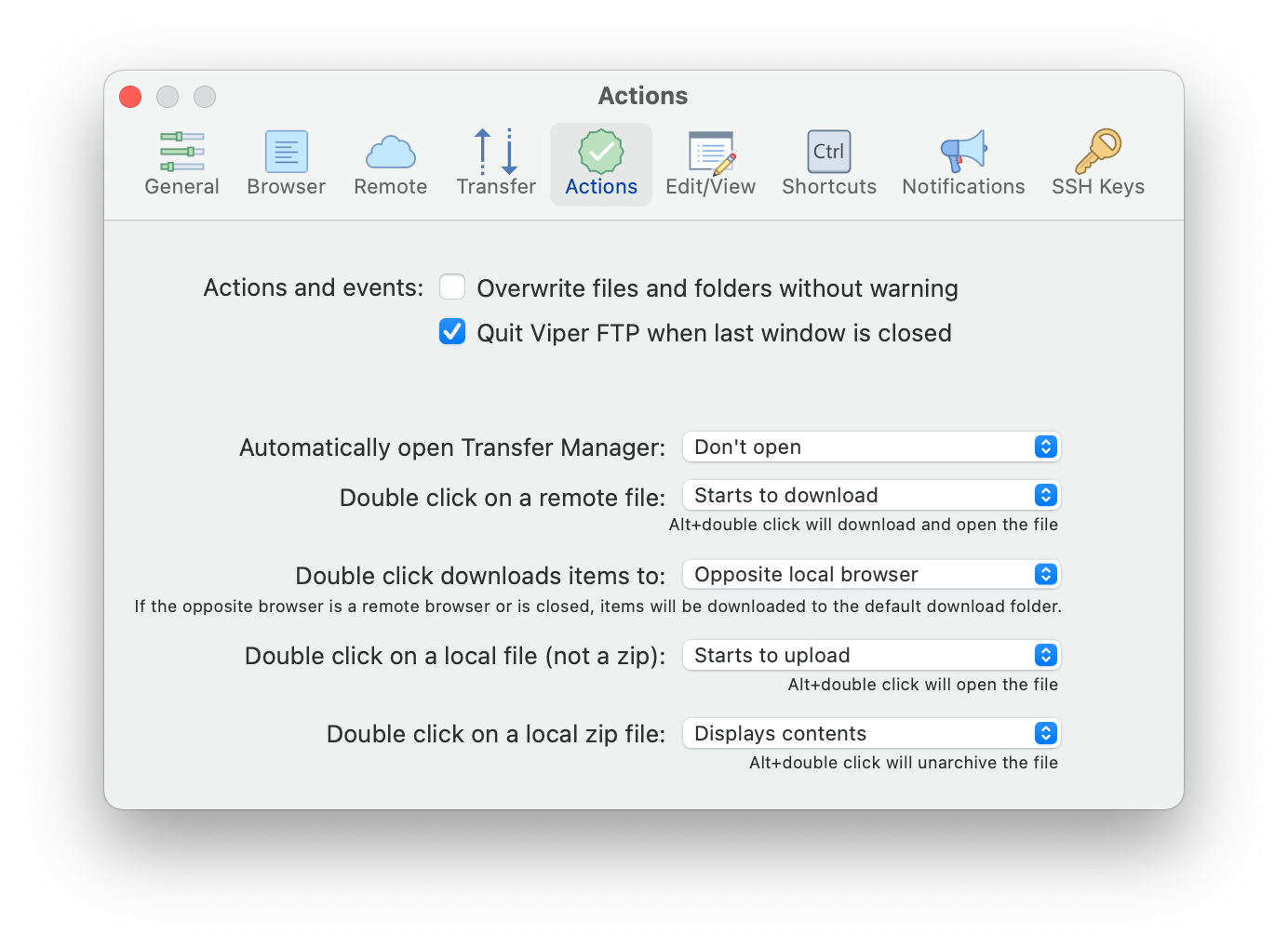 Define Viper FTP actions.

Overwrite without warning. When uploading/downloading a file and there is another file with the same name in the destination folder, the file will be overwritten without further notice.

Quit when last window is closed. After you close last Viper FTP window, the application will quit automatically.

Automatically open TM. When you start uploading/downloading files, the Transfer Manager window will popup.

The other options: define actions for double click on items.